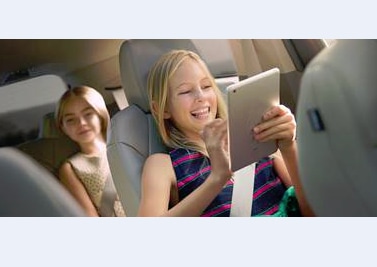 If you drive a new Chevy car or SUV with OnStar 4G LTE Wi-Fi, then you'll be happy to learn that the automaker is now offering a new unlimited prepaid data plan that should prove very exciting for folks looking to stay connected on their daily drives.
"We have contractors bidding jobs in their Silverados, families streaming movies in their Suburbans and Malibus and everyone tapping into the cloud for music," said Alan Batey, president of GM North America and global head of Chevrolet. "With the most affordable unlimited 4G LTE data plan in the auto industry, the widest availability of Apple CarPlay and Android Auto and new connected services like OnStar AtYourService, our momentum can only grow."
As Batey mentions above, this new plan will allow drivers and passengers to access even more services while in the car, including online gaming, email and video streaming. This will also allow a greater usage of various devices within the car, so that everyone can access their favorite on-the-go entertainment.
This larger data plan will be a welcome addition to the many Chevy customers who used "nearly 200 percent more OnStar 4G LTE data in their vehicles" in 2016 than in the previous year, proving that this technology continues to grow in popularity.
According to the automaker, over 17.5 million hours of video were streamed last year, a truly impressive number that will surely grow in 2017.
To find out how you can access this new 4G LTE data plan, visit us at Midway Chevy today!