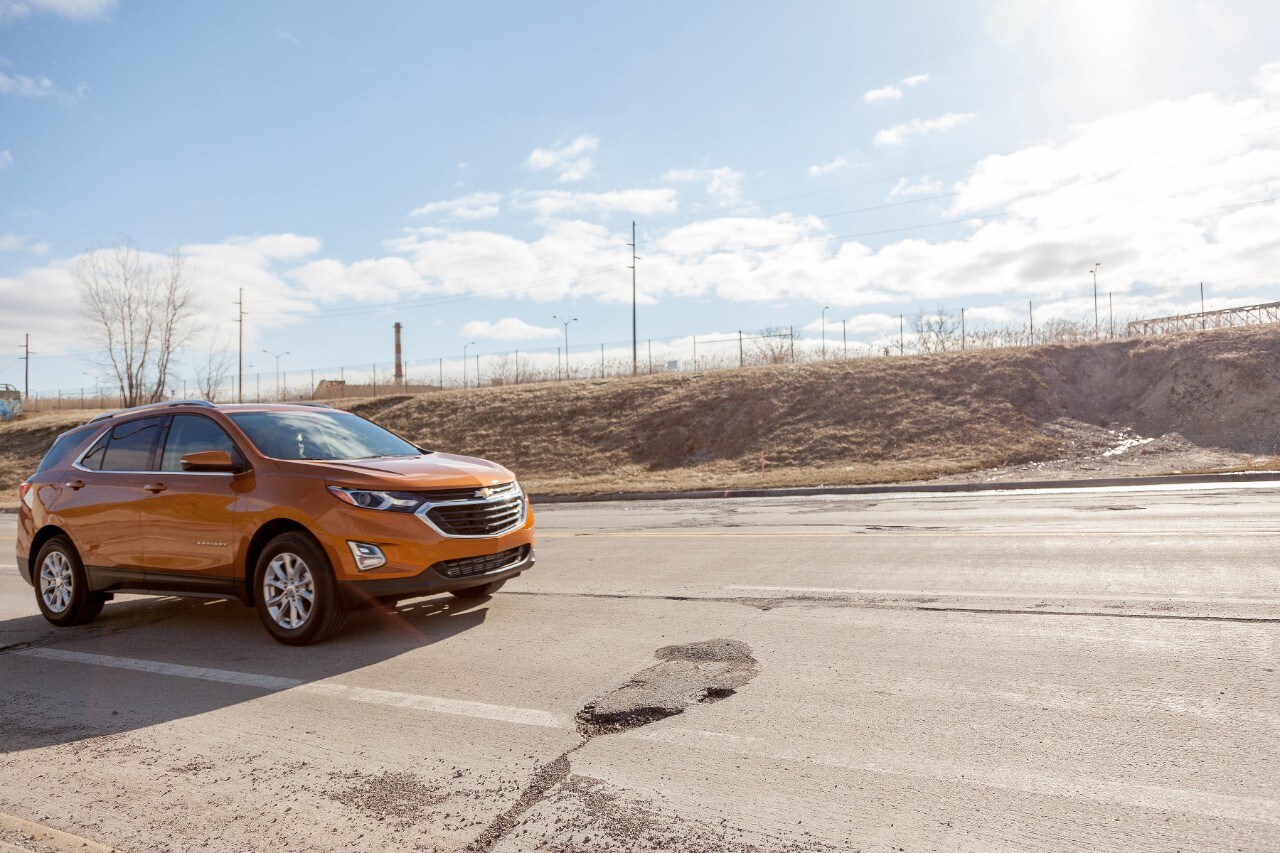 Chevy believes in giving its drivers tips and tricks on how to best care for their new or used Chevy cars in the Phoenix area. And one of their latest initiatives is to help people get through the infamous "pothole season," which happens when the cooler weather of the winter months gives way to crumbling highways.
Potholes are those annoying holes that form in the middle of roadways, causing tremendous damage to cars (everything from tire damage to alignment issues) that can be very expensive to fix.
According to the automaker, the below tips were put together specifically by Chevy engineers who know a thing or two about avoiding potholes and what to do should you accidentally hit one.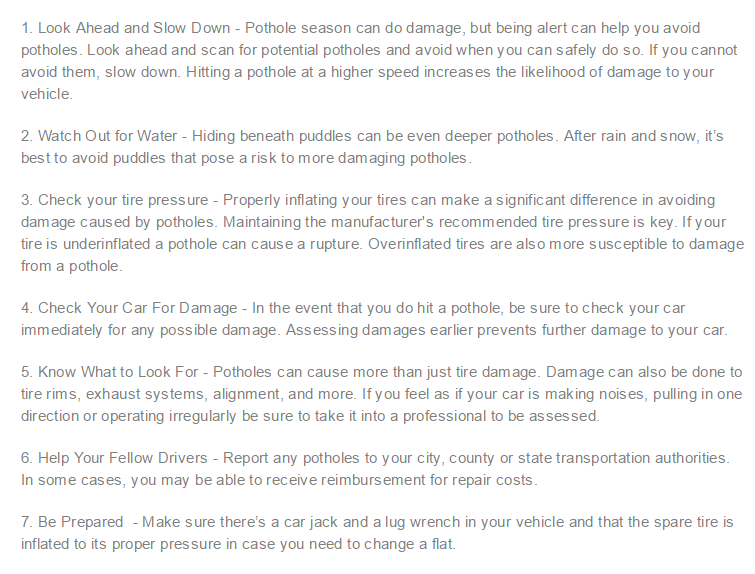 If you have any more questions about how to best handle potholes and other roadway hazards, subscribe to our blog or simply visit us at Midway Chevy and speak with one of our expert service technicians.
If you do think you might have incurred pothole damage, you can schedule an appointment with our local auto repair shop on Bell Road, and we'll be happy to get you and your car back on the highway as soon as possible. Contact us today!