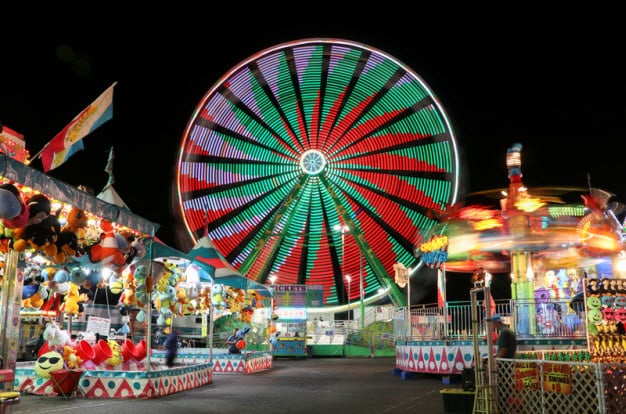 The Arizona State Fair is in full swing, and we couldn't be more excited! Taking place at Arizona State Fairgrounds, the fun-filled festival, complete with non-stop entertainment for the entire family, will run through October 29, 2017 in the heart of Phoenix.
Every year, Arizona residents flock to the State Fair to enjoy a weekend of fun and excitement. From rides and games to food and attractions, there's something for everyone to partake in. For 2017, the fair will once again feature a range of family activities, including a petting zoo, magicians, monster trucks and the Dragon's Den, where guests can come face to face with a life-size dragon. There will also be a ton of great food to enjoy during the festivities, such as funnel cake, turkey legs and deep fried pumpkin pie!
The Arizona State Fair's Concert Series will also be making its return this year, giving fairgoers the chance to view performances from top artists all month long. Current musicians scheduled to appear include Cake, DNCE, Bill Currington, Baby Bash, Gin Blossoms, Jake Miller, Snoop Dogg, Marilyn Manson and Rick Springfield. Tickets for each show are on sale now.
Open Wednesday through Sunday, the Arizona State Fair is the only place you'll want to be this fall. To ensure you don't miss out on all of the fun, purchase your tickets online today!