Car hackers are a relatively new breed of nuisance, but they are causing big problems in the world already. When someone takes over a phone system, you risk identity theft and other annoyances, but when someone takes over your vehicle, you are faced with serious safety issues. It's in your best interests to safeguard your vehicle against any type of hacking activity.
The easiest solution is to be just as smart as your vehicle is and avoid things that might leave you open to attacks.
Tips To Protect Your Car Against Hackers
Hackers are smart, but there are plenty of ways to combat their antics thanks to solid software applications that keep your car safe and sound from hackers. There are also many things that you can avoid doing that would place you at risk for attacks. Connectivity devices and USB ports are especially susceptible to attacks, so be careful what kind of devices that you put in a USB device. Make sure that the device itself is safe and has all of the latest software to protect you from attacks.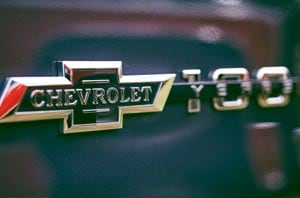 Simply updating your manufacturer's recommended software will help to keep your vehicle out of the hands of hackers. These days, a manufacturer usually has many connected apps that will allow you to control your vehicle remotely. The problem is that if you can control your vehicle remotely, someone with hacking experience might also be able to control your vehicle via a portable device. For example, if your vehicle turns off and on with a phone app, a hacker might be able to hack into that system and account and also start or stop your vehicle at will. Scary! The best way to prevent this type of attack will always be to keep your software updated and to make sure that any apps you aren't using are disabled.
.
Hiding your WiFi password is also going to be a great way to keep hackers from seeing any part of your application communications while you're using your vehicle.
Our dealership takes the threat of car hacking very seriously. We keep up with manufacturer recommendations on software updates and always warn our customers to take precautions about car hacking. If someone were to gain access to your personal information, you run the risk of identity theft and financial theft (if you buy things while in your vehicle). Please contact us today to learn more about protecting your vehicle from hackers.