Millennials Pick Chevy
Millennials are people who were born between 1981 and 1996. They comprise an important part of our country's demographics, and they have an entirely different set of wants and needs when it comes to buying automobiles. Suffice it to say that Millennials will be less prone to buy a minivan and more prone to buy a Chevrolet Malibu. That much is clear. What needs a little bit of examining to understand is just why Chevrolet is the top brand among Millennial car buyers. Autolist recently named Chevrolet as the Top Brand among Millennial car buyers, and it's not difficult to see why, but you've got to examine things a bit to know the specifics.
Why Chevrolet Is Top Brand With Millennials
Chevrolet is such a diverse brand, with staple pickup trucks like the Silverado (named as the top pickup among Millennials), big, bold SUVs like the Chevy Tahoe, and beautiful luxury models like the Malibu (the fun is in the name itself). With so many different models to choose from, and all of them representing their category very well, it's no wonder that Chevrolet simply eclipses the competition in the 23 to 38 demographic. They've got plenty to love for older Millennial buyers and plenty more for the youngest of the young, who tend to prefer the Malibu. Popular models among Millennials include:
Silverado
Equinox
Tahoe
Trax
Bolt E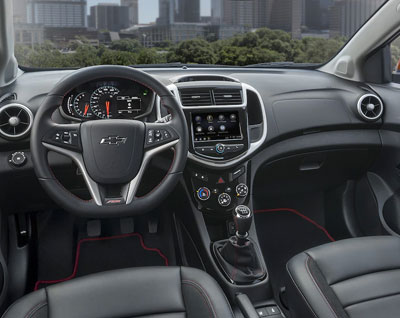 As you can see, there's a final big reason Millennials might turn to Chevy as a top brand. They offer hybrid brands that are easier on gas and better on the environment, and that's something that Millennials, especially the youngest ones, prize about a lot of other things. They want to make sure that they have an impact on leaving behind a cleaner world for those that come after them, and buying electric vehicles and hybrid vehicles are one way to do that.
Chevy Continues To Appeal To The Young
The younger folks among us will always have a big say in what vehicles are made or not made, so thank goodness there's a brand that understands what they want and gives it to them. With Apple CarPlay and Android Auto capability, and tons of tech features that come standard on their vehicles, Chevrolet continues to make short work of the competition and remain the brand of choice for Millennials. Whether it stays that way, only time will tell.