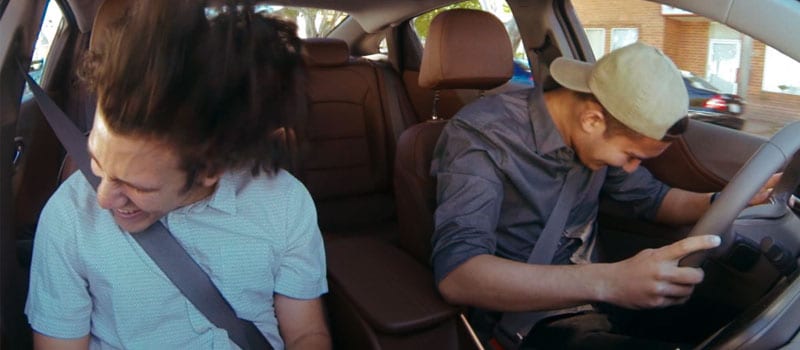 Which Chevy Vehicles Have Teen Driver Mode?
Chevrolet Teen Driver Technology is a highly innovative safety system that protects, educates and monitors young drivers. The technology promotes safe driving habits to teens by implementing a system of alerts, digital informational displays and locking features. Teen Driver Technology pays close attention to driver speeds, seatbelt use, and music levels. Parents have full control over the Teen Driver Technology and can create a PIN they can use to access the system.
The PIN will give them the ability to log into the system and set speed alerts and volume limits. Drivers will get audible and visual alerts if they approach the limits. Additionally, their vehicles will not shift from Park to Drive unless they buckle their seatbelts. Furthermore, the system will generate a report card so that parents and teen drivers know exactly how they're doing on the roads. Two of the latest car models to get the Teen Driver Technology is the Chevrolet Cruze and Chevrolet Camaro.
Chevrolet Cruze
The Chevrolet Cruze is a cool, classy and compact five-seater vehicle that's good for drivers of all ages. It's number five in its category on the US News site and has high ratings in the areas of safety, reliability, and performance. Its zippy motor puts out up to 153 horsepower, and it has one of the highest fuel efficiency numbers on the market. Drivers can get up to 31 miles per gallon in the city and up to 48 miles per gallon on the highway. Many teenagers love the Cruze because of its sporty design and its peppy engine.
Chevrolet Camaro
Parents can feel secure about allowing their teens to drive sportscars such as the Camaro because it has the Teen Driver Technology. The Camaro is a legendary muscle car that still holds high status in the car world today. Its highest ratings are in the areas of performance and safety. The horsepower on the models varies from 275 up to 650 depending on which model the buyer desires. Camaro owners have attested that it has amazing handling, as well.
Most Chevy models have Teen Driver Technology. Other models you may be interested in are the Chevrolet Colorado, the Chevrolet Tahoe, and the Chevrolet Malibu. There's a car with Teen Driver Tech for every lifestyle and preference. You can speak to a salesperson at Midway Chevy to find out more about a car with the technology that interests you.