Used Cars for Sale in Phoenix
You have many options when it comes to getting a new car, including what kind of car to get and where to buy it from. Fortunately, our dealership is proud to offer you many choices for a fine pre-owned car. We maintain a broad inventory of vehicles to help you find the best fit. Whether you're looking for a new Suburban, a sporty truck like the Silverado, an Impala, or any other vehicle, we may have a used one in stock. Simply give us a call or visit our website to preview the current inventory and see if we have what you want.
Benefits of Buying a Used Car
As a car shopper, you have a choice between buying a car new or used. With a new car, you'll have access to all the latest and greatest in terms of technology, cutting-edge safety amenities, and creature comforts. You can also give your car a custom finish. However, you will also pay a premium.
When you get a used car, in contrast, you can save quite a bit of money off the sticker price. This starts from the beginning when you avoid sales taxes and other upfront fees only associated with new cars. Over the course of the car's lifetime, it's generally less expensive to own a used car, too. When you buy a used car, you pay less in annual registration fees than you would with a new car. You also typically get more favorable insurance rates. By choosing a used car over a new one, you generally spend less money each month on car payments. This is true for both auto loans and leases.
Although you won't have the same options for a tailored finish with a used car that you'd have with a new one, you may be able to afford that higher-end trim level or purchase luxury amenities that you've always wanted to have. Luxury features cost more money, regardless of whether they're rolled into a standard package or added on as optional amenities. Since you're not the original owner, however, you don't have to pay a premium for these features. Instead, you'll be able to get them as part of one favorable bundled deal.
Quality Used Cars for Sale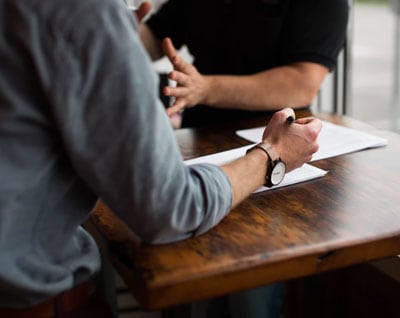 Finding a car you want is the first step in buying a new car. But once you've selected the car you want, how do you know you're getting a safe and reliable vehicle? We can't speak for all sellers, but we put our cars through a rigorous inspection process first to make sure they meet our high standards for quality control. Only when our mechanics can confidently say that a car has no problems do we let our customers buy it. If you have questions about a particular vehicle or our inspection process in general, don't be afraid to ask. Our professionally-trained and friendly mechanics will gladly provide the answers.
Ultimately, the choice is yours when it comes to getting a new vehicle. While we can't do the car shopping for you, we can at least provide you with salient options. For that, we offer a large inventory of quality Chevrolet vehicles and other makes to help you find a vehicle that suits your need. If you see a car you want in our current inventory, don't wait to make a test drive! Call or make an appointment through our website today.