Have questions about your car's battery? For many people, their car battery might not be top of mind when considering your yearly budget for car maintenance, but it is a truly vital part of your car that you should  pay attention to.
Below we've listed out a few tips on proper Phoenix battery care, as well as a few signs of battery failure that you should know. Keep reading to find out more!
Tips for Boosting Your Battery's Power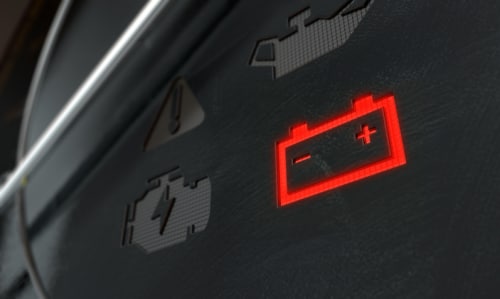 There are several ways to care for your Chevy car battery, including  keeping your car out of the sun as much as possible, avoiding short trips on a  regular basis and not using too many electronic devices in your car. But one of  the biggest car battery tips is to simply bring your car in for battery service on Bell Road.
When it comes to car battery service, you'll find that this  helps extend your battery's life, helping you save money in the long run, as  you avoid shelling out large amounts of funds on frequent car battery  replacements in Phoenix.
Midway Chevy battery service in North Phoenix includes many  aspects, but the most common areas are:
A battery cleaning (unclogging blocked  terminals)
Fluid check (and replenishment)
Power check
Is My Battery Failing?
In an ideal world, your Chevy's battery should last  between three and four years, depending on the amount you drive and other  factors. It will, however, not live as long as you have your car, unless you  are leasing, which is why at some point you will find yourself in need of a car  battery replacement.
Most experts recommend vigilance once you reach the three-year mark with your battery, watching carefully for any of these symptoms  to come up:
Severe leakage
Low fluid levels (a consequence of the above)
A bloated battery case
Your car won't start, or struggles to start
If you experience any of these symptoms, be sure to bring  your car into our Midway Chevy service center conveniently located right off of Bell Road in North Phoenix.
There our expert service technicians will be able to diagnose any battery problems you might be having, and either fix the issues or simply recommend a replacement battery.
We hope you come visit us soon!