AC Auto Repair in Phoenix, AZ
When the temperatures heat up the outside, temperatures inside your vehicle skyrocket to unbearable conditions in a matter of minutes. Even when the windows are rolled down, there simply isn't enough air circulating to keep you cool. When the AC isn't operating efficiently, schedule repair service and get the cool air back in your car.
Common AC Repair Questions
You have questions about your car's air conditioning unit. We have answers. Here are some of the most common AC repair-related questions and answers.
Why is My AC Airflow Weak?
Weak airflow can be caused by one of several things. Mold in the condenser is a common cause of weak airflow. A damaged ventilation fan is another common cause. Like many other AC issues, it is best to have a professional diagnose the issue.
Why is My AC Blowing Warm Air?

An AC unit that blows out warm air could be out of refrigerant. For most cars experiencing warm air blowing out of the unit, this is the cause. This is a simple fix in most situations. It could be the result of a bad compressor as well.
Why Does My AC Have a Bad Odor?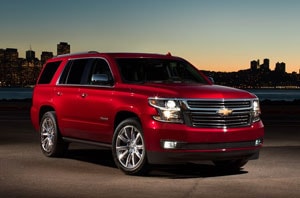 If your AC smells musty, moldy, or otherwise have a bad odor, it could be caused by a blocked drain or one of several other problems. It is best to schedule an AC repair appointment to get an accurate diagnosis and repair.
Why Should I Use AC Maintenance Service?
Regular AC maintenance service prevents damage to the unit, as well as added trips to the service center. If you want to enjoy comfort when the summer heat is at its hottest, preventative maintenance is your calling. Follow your manufacturer's recommendations to learn the necessary frequency of AC preventative maintenance.
Stop by Midway Chevrolet today for any questions or concerns you may have about your vehicle, our service professionals are willing and waiting for your service.
Service Hours
Monday

7:00 am - 6:00 pm

Tuesday

7:00 am - 6:00 pm

Wednesday

7:00 am - 6:00 pm

Thursday

7:00 am - 6:00 pm

Friday

7:00 am - 6:00 pm

Saturday

7:00 am - 5:00 pm

Sunday

Closed