Getting quality information about tire service and maintenance near me can be difficult, especially if you've never really thought much about how to best care for your tires. To help our customers and neighbors have a better idea about proper tire care, we've answered a few commonly asked questions about tires. Keep reading below to find out more!

How Do I Know If I Need My Tires Aligned?
There are many symptoms of tire misalignment that drivers should look out for, including:
Car pulling to one side or the other while driving
Uneven tread wear on your tires
Strong vibrations in your steering wheel
The steering wheel not returning to the center after a turn
If you notice any of these symptoms, then its best to bring your car into our Bell Road tire shop so that we can diagnose the situation and fix any problems that we find. Failing to bring your car in when it is out of alignment can cause a plethora of issues, such as early tread loss (more on that below), so most experts recommend not waiting to get it resolved.
Why Is My Tires' Tread So Important?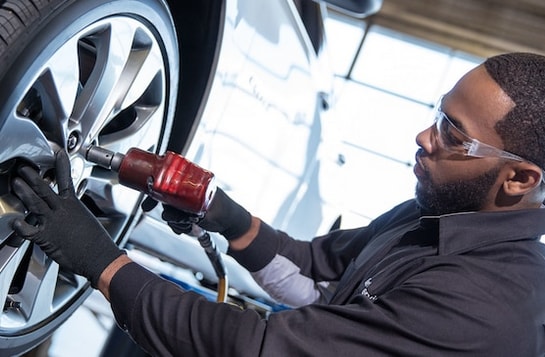 When it comes to tire care, many people might not think about their tread, but automotive experts agree that your tires' tread is one of the most significant aspects affecting vehicle safety. Basically, tire tread is what helps drivers handle their vehicles on the road, providing the necessary grip that aids in maneuvering on highways and braking on city streets.
When you lose tread, this becomes more difficult, as your car is unable to perform the way it should. Most tires lose their tread within three to four years, so it becomes more vital to keep an eye on your tread the longer you own your car.
How to Know When My Tires Need Replacing
As we said above, if you've had your tires for longer than three years, it might be time to consider getting a new set. However, there are other ways to tell if you need new tires aside from age, including:
Bulges and bubbles in the tire's sidewall
Cuts in the sidewall
Consistently low tire pressure
Constant vibration
Consult a professional mechanic immediately if you see any of these symptoms, as they could indicate imminent tire failure, which can be very dangerous.