How Often Should Your Windshield Wipers Be Replaced?
You need to replace your windshield wipers every six to 12 months. If you need a better idea of when to buy replacements, check your current windshield wipers for some of the following signs of wear and tear.
Worn Rubber Blades
The rubber blades on your windshield work like squeegees to clean water and snow off of your windshield. They are also prone to damage, especially if you've had to contend with storms or extreme temperatures recently. If the blades feel rough to the touch or if you see any cracks or gouges in the rubber, your wipers probably need to be replaced.
Squeaky Wipers
If turning on your windshield wipers makes a sound akin to nails on a chalkboard, they should be replaced. You might be able to get some use out of your windshield wipers if they aren't leaving any streaks, but nobody wants to listen to horrible squeaking and squealing sounds when they drive.
Streaks in Your Windshield

Windshield wipers that are near the end of their life may leave streaks in your windshield when you turn them on. While these streaks may seem like a minor annoyance at first, they can impair your vision if you let them get out of hand, so replace your windshield wipers before your visibility gets any worse.
Rusty Metal
Finally, look at the metal components of your windshield wipers to make sure they aren't rusty. This won't exactly impair your vision when you drive, but it could mean that your windshield wipers are about to break off. This is a bad thing, so replace your rusty windshield wipers as soon as possible.
Getting Your Windshield Wipers Replaced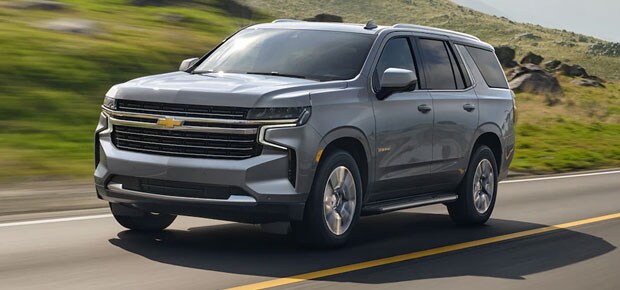 Fortunately, it's not that hard to replace your windshield wipers. Many people go to automotive stores and buy inexpensive replacement wipers that they can install themselves. If you're not comfortable doing this job by yourself or don't know what kind of windshield wipers to buy, bring your vehicle to Midway Chevrolet. Our staff can look at your windshield wipers and determine which replacements will be best for your car. For more information on having this done or if you need to make an appointment for any other reason, contact us today. We will be happy to assist you.
Hours
Monday

8:00 am - 9:00 pm

Tuesday

8:00 am - 9:00 pm

Wednesday

8:00 am - 9:00 pm

Thursday

8:00 am - 9:00 pm

Friday

8:00 am - 9:00 pm

Saturday

8:00 am - 9:00 pm

Sunday

10:00 am - 7:00 pm