Benefits of Replacing Your Cabin Air Filter
When it comes to routine maintenance for your vehicle, it's important that certain things are being replaced and taken care of. Otherwise, problems can start to arise. For example, your cabin air filter is a part that we keep an eye on during inspections and service appointments. When it looks like your filter is getting clogged up with particles, we'll recommend that you have it replaced. A clean air filter will result in much healthier and cleaner cabin air while you're driving. If you allow these particles to build up more and more over time, you could be faced with repairs to your heating and cooling system.
How Often Should I Replace My Cabin Air Filter?
The frequency of a cabin air filter replacement depends on the kind of air filter you're currently using. Some air filters can keep some in your vehicle for just 15,000 miles. Others will last for over 20,000 miles. It's also important to take into consideration where you live. For example, desert climates with a lot of dust present will require a filter to be changed more frequently. If you don't drive often and your mileage is low, you can probably go a lot longer in between replacements.
Certified Automotive Technicians

All of the technicians that work here at Midway Chevrolet are expertly trained. They have many years of experience in the automotive field, and they have the knowledge needed to provide your vehicle with proper maintenance and repairs. We recommend following the recommendations put into place by the manufacturer of your vehicle when it comes to replacing your air filter. We can provide you with this information if needed.
Only Quality Automotive Parts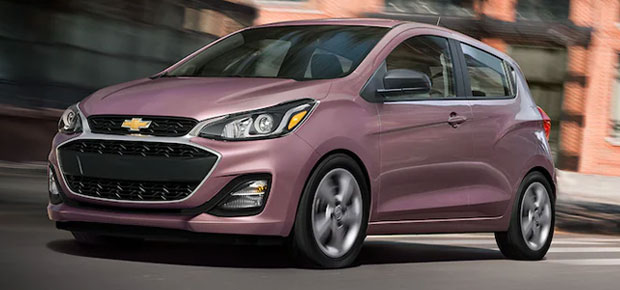 The cabin air filters that we use and parts for other repairs are sourced from your vehicle's manufacturer. We don't use aftermarket parts that can end up causing more problems that will be expensive to take care of. We want to make sure that everything on your vehicle is of high quality.
Give us a call at your convenience at Midway Chevrolet; if you're interested in learning more about the schedule, you should be following regarding cabin air filter changes. We can also set you up with an appointment if you require a cabin air filter change in the near future.
Hours
Monday

8:00 am - 9:00 pm

Tuesday

8:00 am - 9:00 pm

Wednesday

8:00 am - 9:00 pm

Thursday

8:00 am - 9:00 pm

Friday

8:00 am - 9:00 pm

Saturday

8:00 am - 9:00 pm

Sunday

10:00 am - 7:00 pm