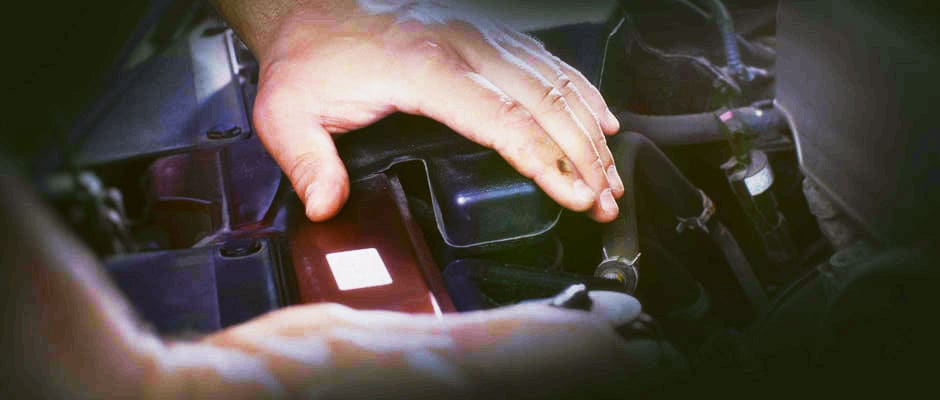 How Often Should I Service My Car?
Every 3,000 to 7,000 miles you drive your vehicle, an oil change becomes a necessary service if you wish to keep your vehicle operating efficiently. As engine oil ages, it wears thin and causes sludge, dirt, and debris to affect the engine and vehicle's driving performance. An oil and filter change reduces the risk of engine trouble. However, do not assume that an oil change is a sole service needed to keep the vehicle in tip-top condition.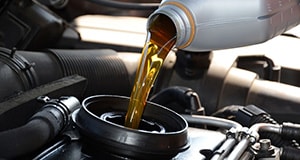 Every Chevrolet vehicle depends on regular service to drive smoothly and safely for longer. Drivers who follow the recommended service schedule enjoy the need for fewer repairs, smoother vehicle operation, fewer vehicle emissions, and a plethora of additional perks that include increase resale value and extended warranty. When should you schedule vehicle service?
Each manufacturer recommends their own service schedule according to the model. Refer to your vehicle owner's manual to determine when it is time to schedule service. Most drivers will follow a 15-30-60-90 service schedule. Adhering to this schedule prevents many issues that drivers commonly experience, as well as the repair costs that go along with them. What should you expect during each vehicle service appointment?
15,000-Mile Service
A few oil changes should've occurred by this first visit. If it is time to change the oil, this is the first service the technician will provide. Since the vehicle is still fairly new, this is a basic service in which the technician inspects the parts underneath the hood, looking for signs of wear and tear or damage. He'll replace the air filter if necessary, which improves fuel efficiency. A tire rotation can keep the wear on the tires even, reducing the frequency of replacement as well as trouble as you drive. The fluids and coolant and battery are also checked at the 15,000-mile inspection.
Oil Change - Drained and Replaced
Check All Fluid Levels - Top Up as Needed
Tires Rotated and Balanced
Check Air Filter - Replace as Needed
30,000-Mile Service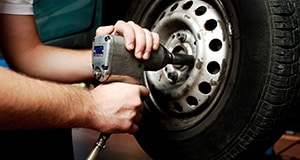 The technician begins the 30,000-mile service by providing the same services as the first tune-up. It takes regular upkeep to maintain the vehicle, and these services are extremely invaluable. But, this service is a bit more in-depth, since your vehicle has now traveled many more miles and endured more damage. A little extra attention keeps the vehicle operating efficiently. The service should include a transmission fluid and filters replacement if it is scheduled, power steering fluid replacement, and replacement of the fuel filter.
Many of the Same Services from 15,000 Mile Interval
Check Brake Pads - Replace as Needed
Suspension and Shock Check
Check Fuel Filter - Replace as Needed
60,000-Mile Service
Your 60,000-mile service includes the same services as the 30,000-mile service. If the transmission fluid and filter were not changed, there'd be changed at this tune-up. In addition to the regular services, the 60,000-mile service also includes inspection and replacement of the hoses, gaskets, and valves underneath the hood. The rubber components begin to crack and damage at this duration of life, but a replacement is a simple resolution to any problems. The brakes, pads, and rotors are inspected and replaced if needed during this tune-up.
Many of the Same Services from 30,000 Mile Interval
Replace Battery as Needed
Inspect Brake Rotors - Replace as Needed
Check for Wear on Belts and Hoses - Replace as Needed
90,000-Mile Service
The 90,000-mile service includes the services from the 60,000-mile service. The ignition system is closely inspected and the turpentine and timing belts should be replaced. The exterior of the vehicle is examined for rust and other signs of damage. The goal of this service visit is to keep the vehicle operating for another 90,000-miles and beyond!
Many of the Same Services from 60,000 Mile Interval
Top to Bottom Inspection
Check Spark Plugs - Replace as Needed
Inspect Vehicle Safety Technology Features
For more details about your Chevrolet Camaro, Cruze or Traverse maintenance schedule, as well as any other model in the lineup, please consult your owner's manual or contact Midway Chevrolet for further information.